New post (3/19)
in the NEWS column
of the blog.
(click the link below)
Hear excerpts
from my current audiobook,"The Topsail Trek", by JT Kalnay
in the Sep 28th entry of the
NOTES section of my Blog-o-Rama.
New: FAQ answered!
for artists and the curious
Click on the
TEACHING/LEARNING
link in the index





Please feel free to
contact me
if you have any questions.
Thanks for dropping by.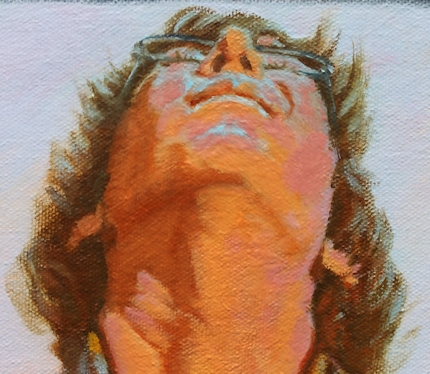 This is a detail of a painting called "Plan B". Mason and his sister, Tessa, did a series of suggestion-based improvs for me. I'm not exactly sure what inner dialog prompted this "Oh s**t, not again" expression, but it suited the tone in the painting that I was searching for beautifully. See and read more about this piece
here
.