See how it's done!

The Brown commission
is now complete!
Follow its development
step by step
from DAY ONE
in the NOTES section of the
k i e f e r a r t Blog-o-Rama.
Click below.

Please feel free to
contact me
if you have any questions.
Thanks for dropping by.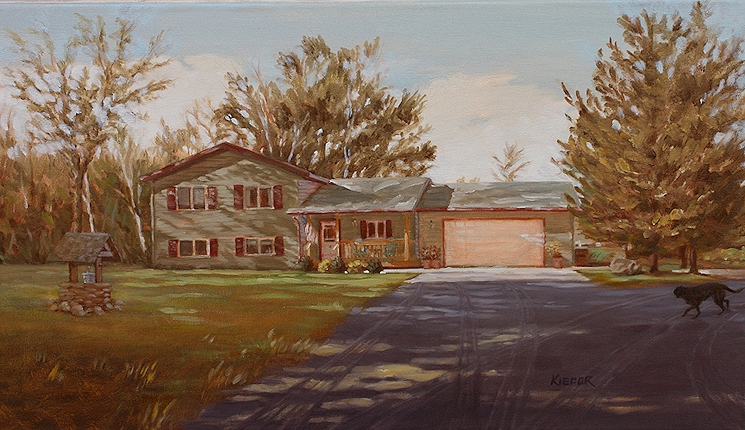 This is a recent commission. (Click the PORTRAIT GALLERY link below to see more examples.)
It's not uncommon for a client to request the inclusion of buildings, animals, cars or landscapes with
their figurative subject(s). My clients are able to reap the rewards of a twenty-four year span of experience.

A wide variety of subjects can be brought to life here at kieferart.