This form serves a dual purpose. You could use it to ask questions or comment about the website, oil painting, lessons, art in general, etc. Or, should you decide to commission a portrait or consider one, this form may also be used to upload your subject photos and continuing dialogue. This is not a message board or web community. My replies to your comments and questions will be emailed to you personally (if you provide me with your email address below). Any project postings (a scan of your portrait in progress, sketches, documents, etc.) will be stored on a private account page that I will prepare for you on this website. The link to that page will be emailed to you, providing exclusive access, not viewable by the general public.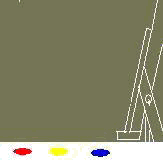 Whether or not you intend to commission a portrait, I'd love to hear from you.
Using this form, of course, does not obligate you in any way, so please feel free. Thank you!