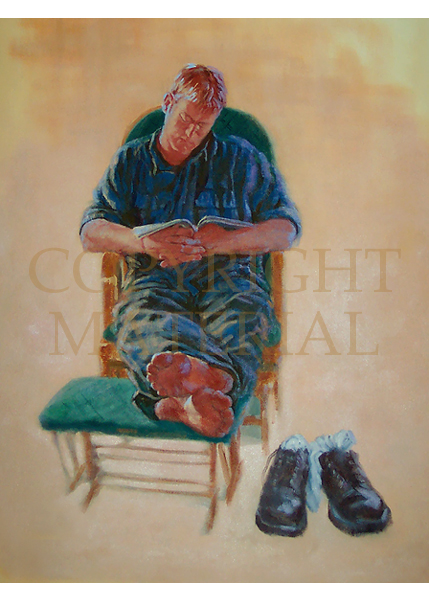 "Camping Feet"
(actual size of card will be either 5" x 7" or 5.5" x 8.5")
BACK TO THUMBNAILS
(inside cover)
Light on your feet
to a drum playing
wild and loud:
crisp, staccato,
unfamiliar moves.
Dance a life of
words and images,
weightless, bare and ready.
Take ten steps,
point your toes,
and page away
to free a listing sole.