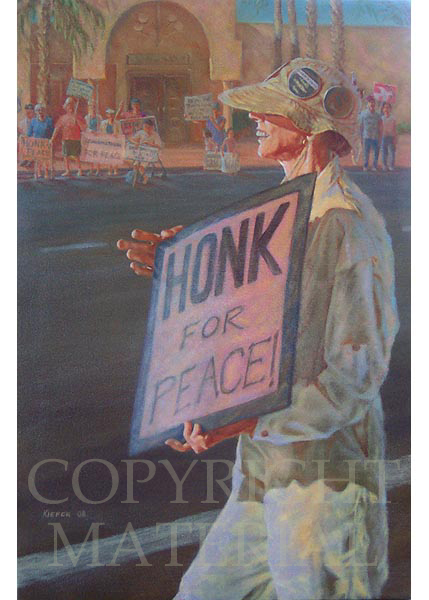 "In the Air"
(actual size of card will be either 5" x 7" or 5.5" x 8.5")
BACK TO THUMBNAILS
(inside cover)
To those who
looked in the air
for words of sanity,
who gently picked them
one by one
and aspired to wrap
the world
with them
when the earth was shaking,
we honor you.

In times like these
those words just float around,
teased by politicians,
mocked by ads,
and patiently wait
to be guided home again
by better stewards.

They're there.
They wait and float in the air
within the grasp
of those who
stretch the bounds of life and limb
to reach the very highest.