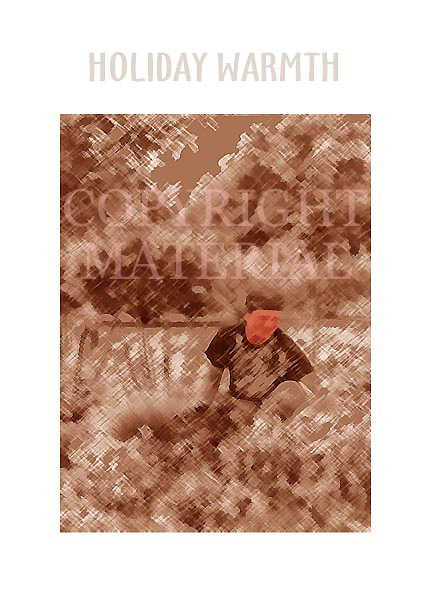 "What's Around"
(actual size of card will be either 5" x 7" or 5.5" x 8.5")
BACK TO THUMBNAILS
(inside cover)
WHAT'S AROUND

Lucky
we stand at all
among the rock and cold.
Very lucky.

The infirm,
with warm hearts
and eyes to see,
rally
with bouts of comfort,
bouts of motion and clarity.

Maggie weeds,
lords over the crowded bed of hopefuls,
removes the wild ones that starve
the brilliant, healthy and acceptable;
pulls them all
right out of the ground,
while a force beyond reckoning
leads her toward
a state unknown,
a place unknown.

She wears that bright bandana
tight to her head
to shroud fresh bareness,
once light brown and buoyant.

Lucky
to hold something,
to bend,
to feel the sun on her back,
to wonder.

She lifts her head;
examines what's there.
She wills her eyes and heart
to welcome the spirit
of what's around.
She cradles the weeds in her hand
and, with all the luck in the world,
smiles in comfort.