OIL PORTRAITURE by Kiefer

GIFT CERTIFICATES


Present a surprising, unusual gift to your family or friends. Gift certificates for a handpainted custom oil portrait can be purchased, arranged and redeemed on this website. After you present or mail your gift certificate to the recipient, they will simply go to the CONTACT ME page on this website, type in their code and contact information, then I will make all the arrangements from there. You can request that a personal note be attached to the painting as well.


~ This is the perfect gift for YOU, too, don't forget. ~
something very personal for someone very special ... all done online!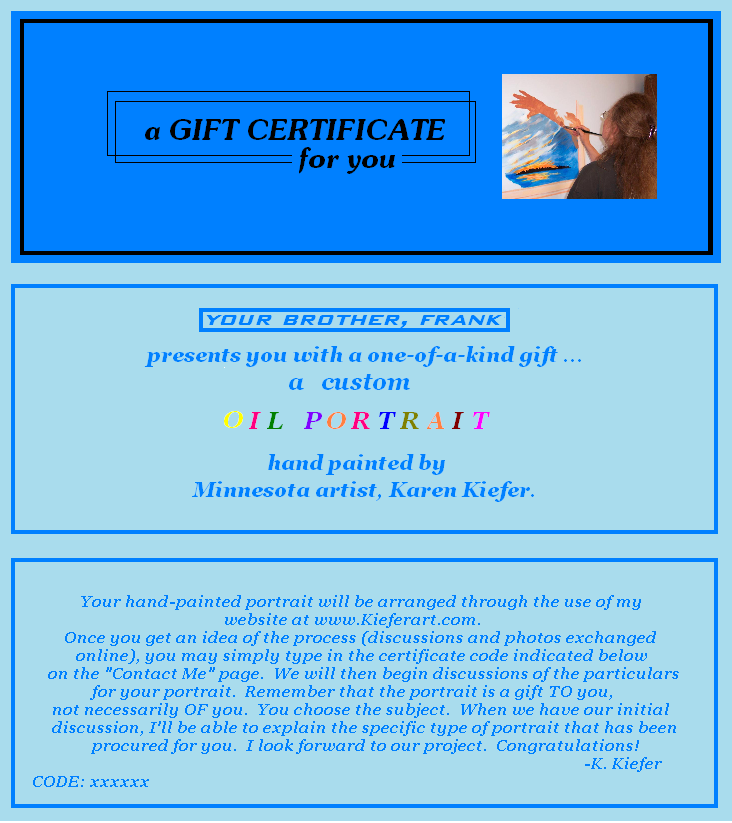 BACK TO COMMISSION INFO PAGE