OIL PORTRAITURE by Kiefer
YOUR NAME GOES HERE

This is an example of your private account page.
Here you can access images of your portrait in progress, documents or sketches.
Your account page on my website will be assigned a unique name so that it will be inaccessible to the general public. (A direct link to the page will be emailed to you). This page is where I will post any photo scans of your portrait in progress (an example of which is seen below). Our CUSTOM PORTRAIT AGREEMENT form will also be found on this page. That document will detail the particulars of the project and will specify your price quote. You will be able to formally accept (or not accept) the project on that document. If the portrait elements are complex, I may post preliminary sketches here for you as well, enabling us to further hone the specifics before painting begins.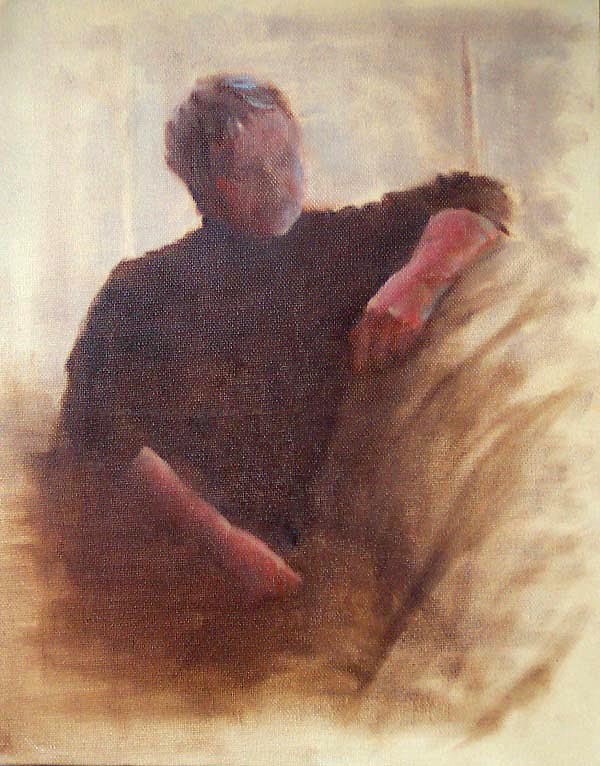 This is a scan of a portrait in an early stage of the painting. Per your request, you will have the opportunity to see the major elements of the portrait as they are "roughed-in" on the canvas ... the stage at which you may request figure repositioning and/or detail changes in the portrait.
---